Paraclimbing is Sport Climbing for people with disabilities. This website aims to inform about Paraclimbing activities all around the world, no matter if it is outdoor climbing or competition climbing.
The first international Paraclimbing competition was organized 2003 in France. Over the years, Paraclimbing became more and more popular and the first World Championship was organized 2011 in Arco by the International Federation of Sport Climbing. We have collected information about many major events from the past – take a look in our "Past Competitions" category on this website.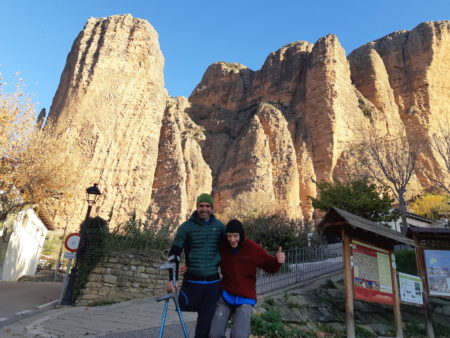 In terms of outdoor climbing, there are also incredible efforts to be mentioned. First ascents up to 8b/+ from a leg amputee climber (Thomas Meier, Germany) or the "Old Man of Hoy" (137 m sea stack, trad climbing) being lead by a visually impaired athlete (Jesse Dufton, Great Britain) are just two examples to be mentioned here.
In competition climbing, 3 climbing formats are defined: Lead, Speed, Boulder. Over the past years, Lead has been the dominating format, there were no (international) Boulder or Speed competitions in the last years. In Paraclimbing "Lead" means climbing on toprope – for safety reasons. If walls are steep, two topropes (1st one coming form the top, 2nd one coming from an anchor in the lower half of the route) may also be used in order to prevent large pendulum swings when falling in the lower part of the route.
In order to have competition which is as fair as possible, athletes are put into categories to group them by the nature of their disability. So blind athletes shall not climb against those who are sitting in a wheelchair. 😉 Further information about classification can be found here.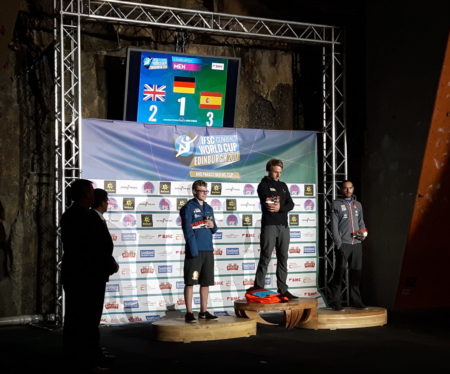 In competitions, the ranking is based on the furthest reached height while climbing. So competitors try unknown routes until they fall. If rankings are the same, previous round results or time will be used to rank the athletes.
Visually impaired climbers have a sight guide giving them instructions about holds and moves from the ground.
Leg amputee athletes are allowed to choose if they want to use a prosthesis or not, while arm amputees are not allowed to use prosthetics. Side note: Tape and other protective equipment is not considered as adaptive equipment. 😉